A bit of a catch up.  We had the Handicap run which a number [18] of our runners ran. Poor Graham also ran but had to be unplaced as he had no reference time to use! I also though Klaus ran – but I get things wrong [quite often according to the missus 😊].
Floods, puddles and mud were some of the obstacles to face our runners. RichardH chose to run wider and longer because of puddles. One lady, who doesn't like her shoes wet,  called Uber-and got a lift across the lake from Ian. 😊. Roy , even with his injury, ran the course. Well done!!  Winner was Robin, IanA second and Mike third.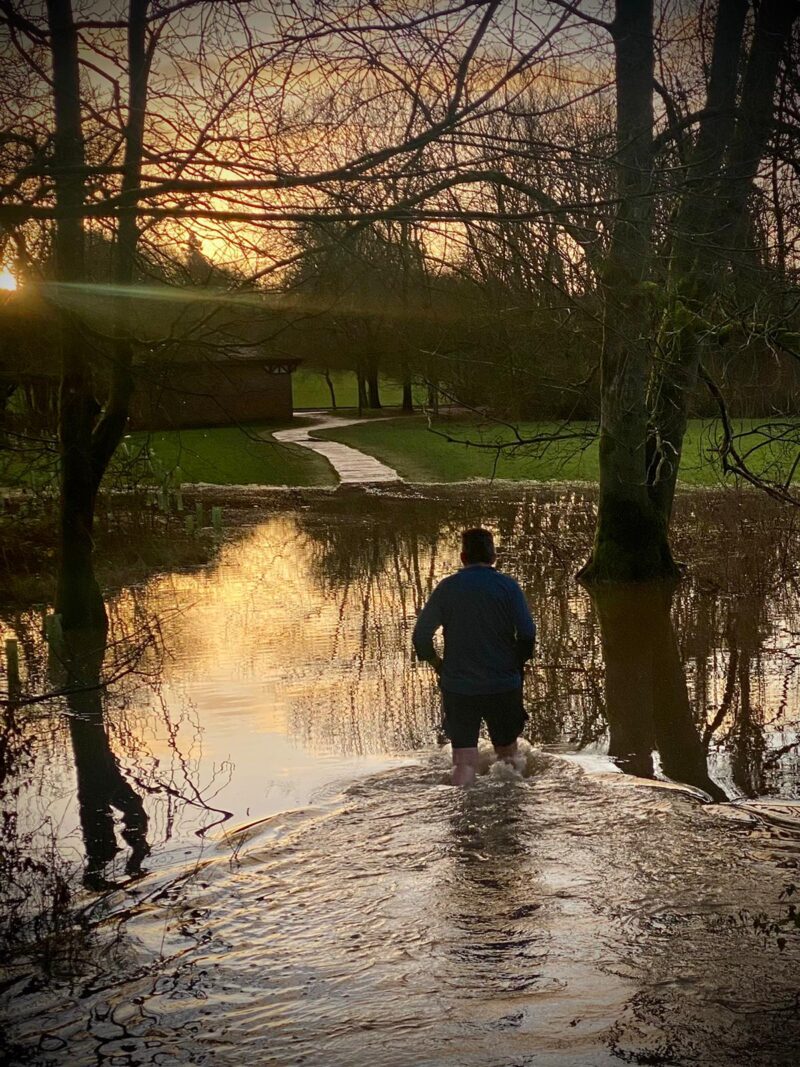 Other members did their own runs. Jan had a 10 miler around Mobberley. Lyme Park was popular. There the Damián twins took on Rob.
As for the best Winter Warmer – Huma ran the Palm Jumeirah 10k in the warmth of Dubai in 50:56 then repp'd next day at the Sports City Track. Can't find the results to see whether Qes or anyone else did it!!
Post Christmas we have had snow and ice.  You may have caught Frozen on TV and then had the urge to rebuild Olaf.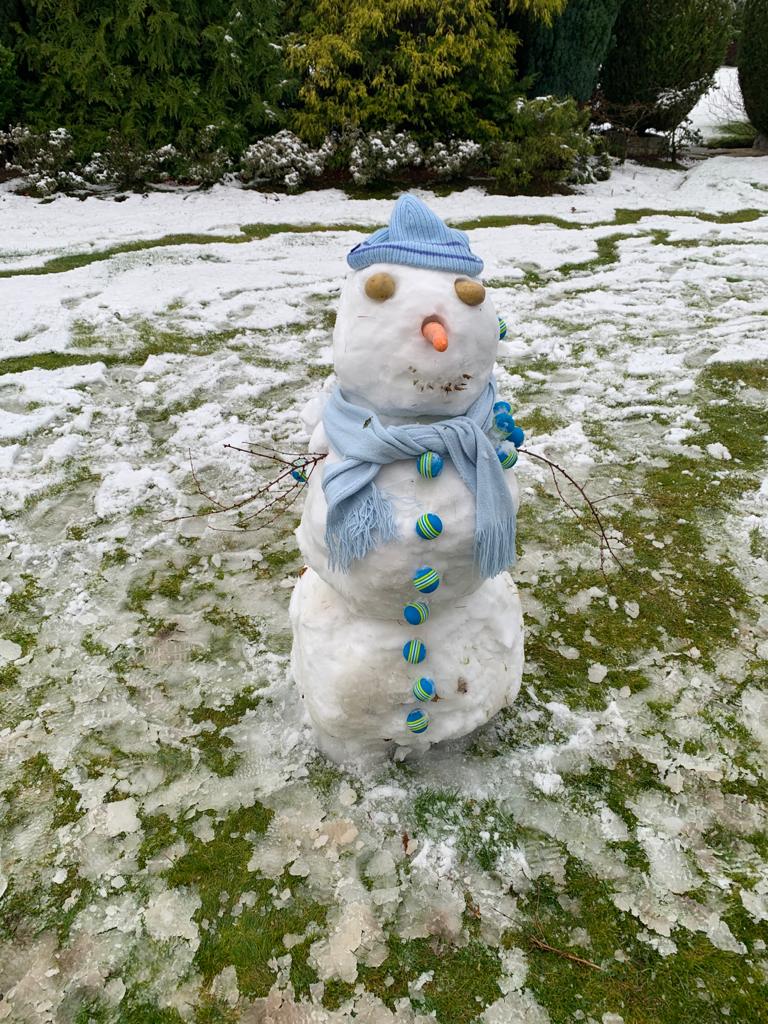 Or you may have kept warm inside with chocolates and box-sets. Moving on.
Two weeks ago: In the Strava League; Rob,  Dan, Damian  were first three on distance; Rob, then Damian just 13 seconds ahead of Dan And on Climbs:  Rob ,Andrew! and Colin!!
Longest run 38.7km by Rob with Damian 32k.
20k+ runners: Damian, Nick, Dan, Nic and Claire.
Last week's Strava results. On Distance: Rob then RichardH – pipping Peter by a mile. On Time Rob was out in front with Mike and Richard a few hours behind. On Climbs there was no surprise; Rob then  Nick just pipping Damian.
Longest run 39.3km by Rob.  20k+ runners: Nick, Robin, Rebecca, RicahrdH, Dan and AndrewC.
………..
It will be interesting to see how our runners perform under Lockdown over the coming  days/weeks/months [delete as appropriate]!
Take care  running with the icy  and conditions