The Cheshire ladies Team won gold at the 5 mile North Wales Championships at Abergele on Sunday.  Wilmslow had Claire representing Cheshire. She did brilliantly in the sun!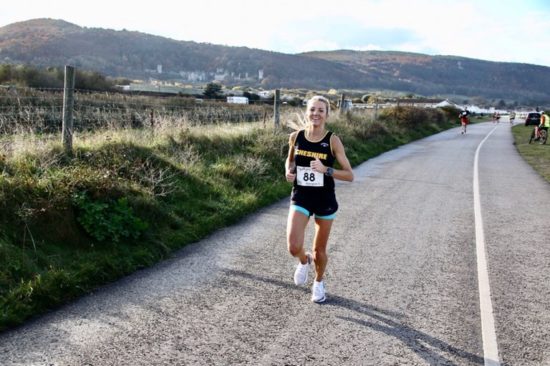 3rd Female finisher and second senior lady; and also second for Cheshire.  Golden Girl.  A PB too I think.
Cheshire ladies won the team event.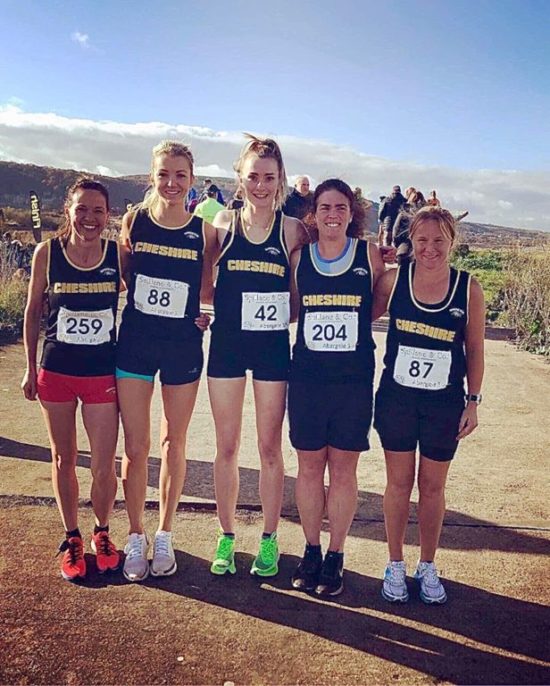 Results below:
Gun Time            Athlete                     Club                                  Chip         Pos       Category/Place
25:16            Owen Roberts       Rhedwyr Hebog Runners         25:16       1st         1st Male
29:36           Hannah Cowley   Helsby Running Club               29:33       20         1st Female
31:36           Claire Clancy       Wilmslow Running Club           31:34       30         3rd Female
217 Runners