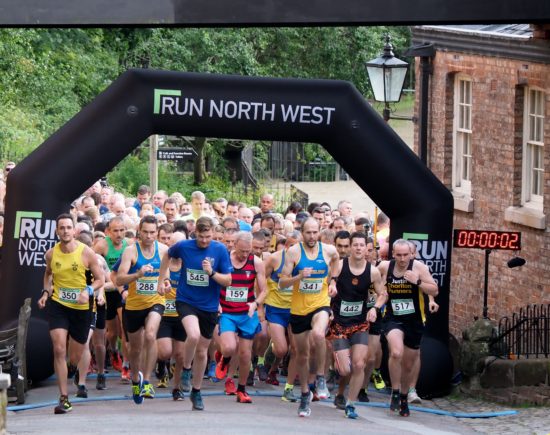 Summer Series, race 13
Wednesday August 7th.
Wilmslow were first Men's team; Richard, Damian, Robert
Wilmslow were first Ladies' team; Nicola, Diane, Janine
First Lady; Nicola, her first race win
First Man; Richard
It does not get much better than that.
This is a great course, one many of us have run dozens of times. The additional two miles by starting and finishing at the club form the Club Christmas Handicap (probably Friday December 27th., this year) and, at one time, was a regular for the club Sunday Run. I was running with a group of first-timers who, despite Andrew's warning in his pre-start briefing, were lulled into a false expectation by the easy, road, first half only then to hit the trail through the woods and, to their dismay, the steps and the hills. It is a course where prior knowledge is a significant advantage.
Behind the front three Jim was 6th., Graham 22nd., Nicola 23rd., James 27th. and Paul 70th.
Category winners were Jim (M45), Diane (F45) and Ian (M70).
Di chalked-up another League 2 first place with Janine second, Laura third and Amanda fourth. They were followed by Frances and Colin.
Mark took League 3 from Angela, Nicola, Gareth, Kathryn, John and Catherine.
Sue had her best run this year giving her the League 4 60-points. Then came Ian, Emily and Roy.
Emily had an asthma attack after her finish and spent a worryingly long time receiving oxygen from the paramedics, but had fully recovered the following morning.