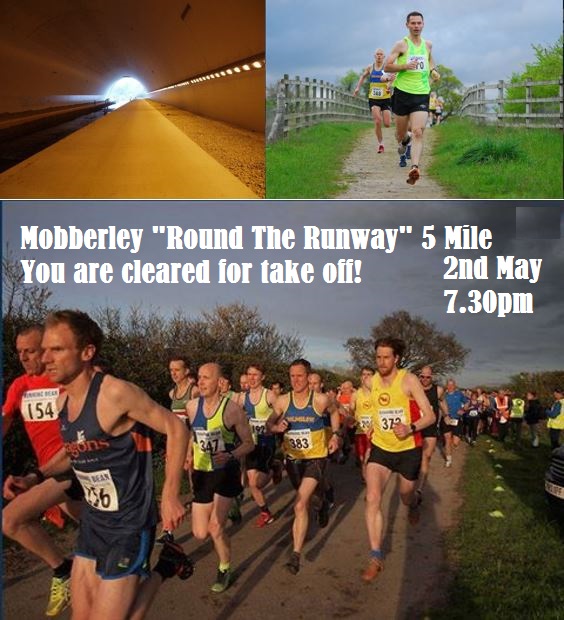 THE RACE
The 2017 Mobberley Round The Runway 5 will take place on 2nd May at 7.30pm.
Runners Guide: Mobberley RTR 2017 Runners Guide
Race route: https://www.strava.com/activities/536849976
ENTRY
Online entry is via Nifty Entries.
ENTRY LISTS
To see a list of entries visit this page.
Round The Runway also has a Facebook Event Page.