Well the big day arrived and our two members did themselves well. Graham smashed 10 minutes off his PB, Ian 7,
In addition, you might have noticed that Dr Phillip – our WRF Half Marathon Winner – came storming home first GBR&NI runner!
and: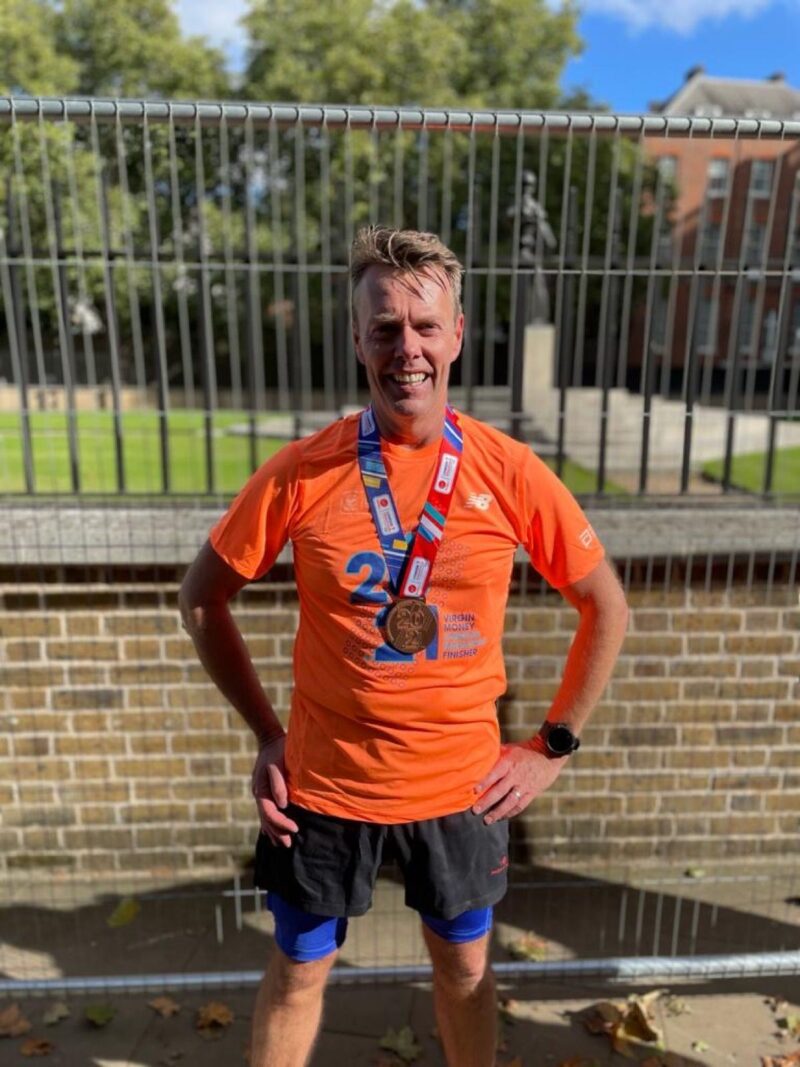 I also noted  that Jill Hooper, who recently ran with us , until moving Oxfordshire way also ran.
Basic Timings below:
| Place  | GenPos | catPos | Name | Club | Category | Event | Half | Finish | |
| --- | --- | --- | --- | --- | --- | --- | --- | --- | --- |
| 1 | 1 | 1 | Wilson Kenny | U/a | 18-39 | Mass | 01:07:23 | 02:18:42 | |
| 190 | 1 | 1 | Flanagan, Sharlane | U/a | 18-39 | Mass | 01:15:04 | 02:35:04 | |
| 1219 | 1184 | 62 | Screawn, Graham (GBR) | WRC | 50-54 | Mass | 01:25:10 | 02:52:36 | |
| 7411 | 5933 | 13 | Watts, Andy | WRC | 70-74 | Mass | 01:44:11 | 03:38:12 | |
| 14180 | 10439 | 569 | Roberts, Ian | WRC | 55-59 | Mass | 01:54:04 | 04:07:17 | |
| 27933 | 9735 | 4493 | Hooper, Jill | WRC | 18-39 | Mass | 02:25:16 | 05:14:09 | |
| 35833 | | | Runners | | | | | | |
| | | | | | | | | | |
| 1 | 1 | 1 | LEMMA, Sisay (ETH) | ETH | 18-39 | Elite | 01:01:26 | 02:04:01 | |
| 7 | 7 | 7 | SESEMANN, Philip (GBR | GBR | 18-39 | Elite | 01:05:11 | 02:12:58 | |
| 1 | 1 | 1 | JEPKOSGEI, Joyciline (KEN) | Ken | 18-39 | Elite | 01:08:51 | 02:17:43 | |