With such a busy weekend of running we still had 24 club members running at 8 events. It was parkruns 17th Birthday.
A flash back at Bramhall where Damian not only appeared but romped home first. Paul and Oliver also were present. It was his first parkrun for 3 years. Congleton saw Andrew home third with an AG of 80.56%.Another sole runner was  a wet Huma not only kept her hair dry but bettered her Wythenshawe PB by 6 seconds set in 2013!! The Bygraves took to the hills. Jeremy had his quickest time since 2016.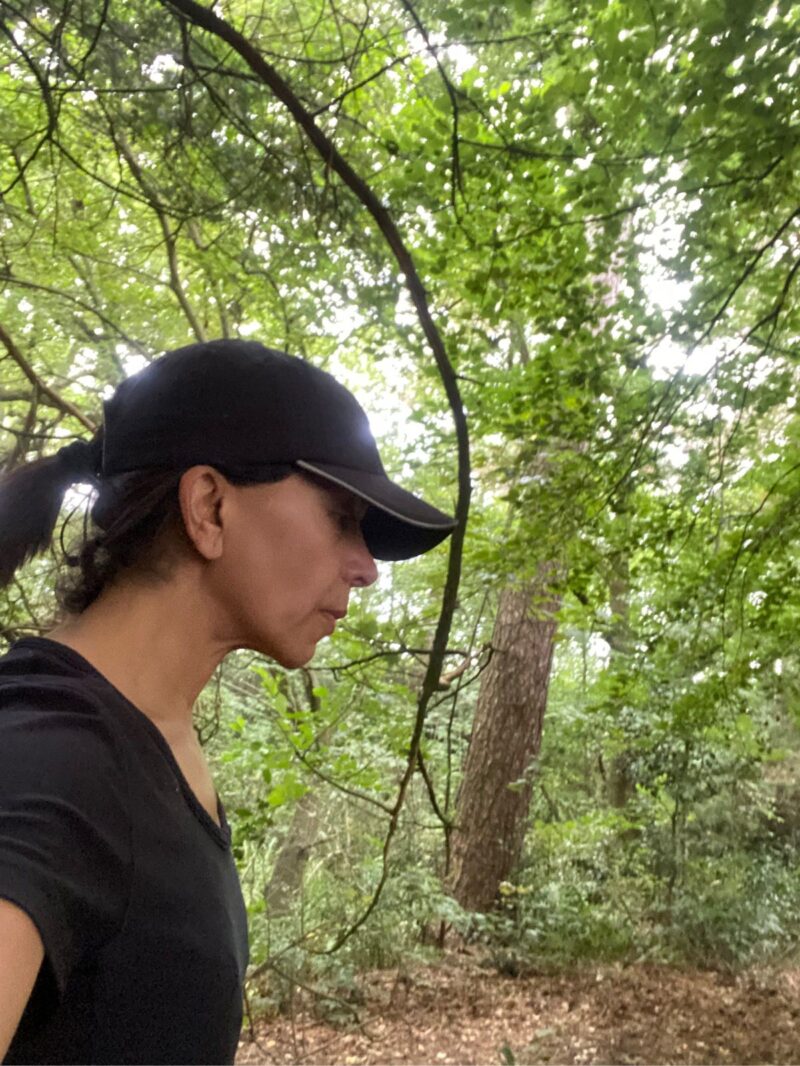 The Breakfast club all first timed at the forest. Carolyn first in her age category. I wonder how muddy they got and what breakfast tasted like.
No parkrun for Old Men took place at Cheadle. Richard second behind a youngster – who smashed his PB by over 40 seconds to stay in front. Ignoring Lyme Park Ian and Roy had times not seen on a Saturday for several years. Must be the heavy ground conditions.
Al and Sue chose the Alex to run at. It was Sue's first parkrun since New Year's Day 2020!!
That leaves Wilmslow where Dan romped home ahead of Richard who ran his second quickest time this year. Mike was our other top 10 finisher. Allan, James and Graham formed a gang of 3 pushing each other into a close finish. Gareth was back again. Nic had a better run this week.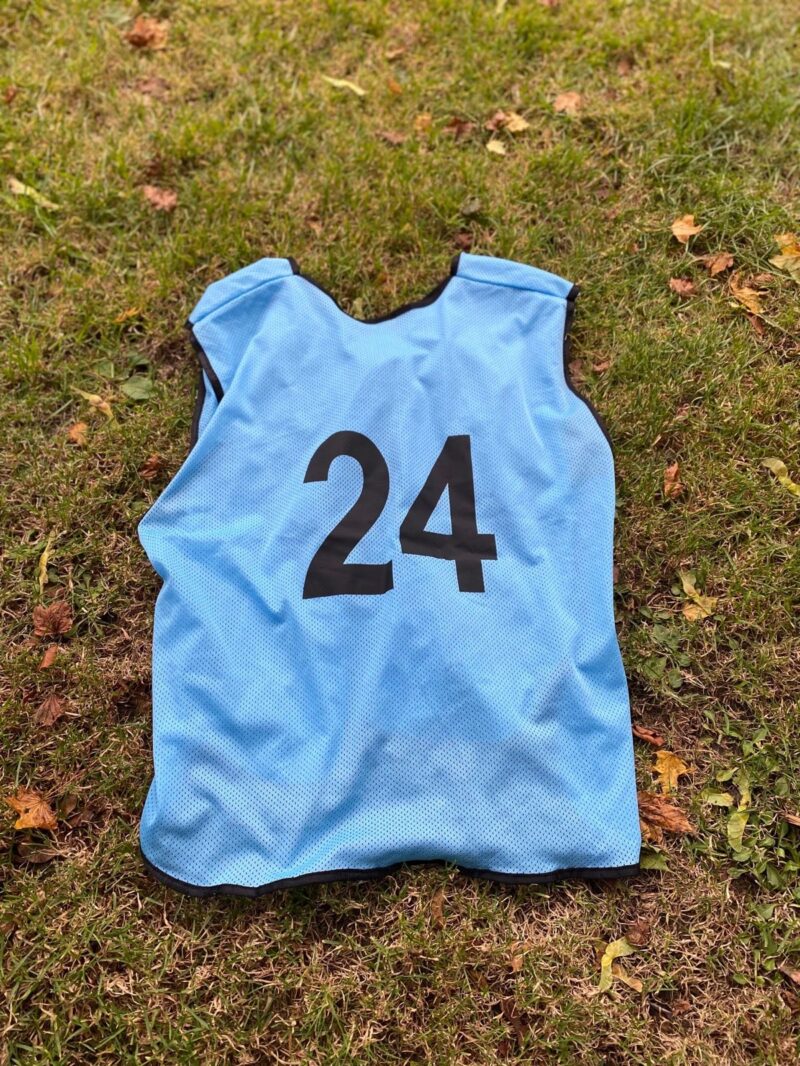 I'm guessing Rebecca was pacing! Don and Nicky helped out.
Busiest: Bramhall [269]; Quietest Cheadle Hulme [45].
Tourists Richard, Chris and Carolyn [Delamere Forest]
Full results below:
Bramhall parkrun
A total of 269 runners took part at  Bramhall parkrun event #608
| | | | | |
| --- | --- | --- | --- | --- |
| Position   | Gender Position   | parkrunner   | Club   | Run Time   |
| 1 | 1 | Damian NICHOLLS |   WRC |   00:18:01 |
| 6 | 1 | Clara JARVIS |   U/a |   00:19:42 |
| 31 | 27 | Paul GARNETT |   WRC |   00:21:50 |
| 89 | 76 | Oliver Thomas JOHNSTONE |   WRC |   00:25:24 |
Congleton parkrun
A total of 209 runners took part at  Congleton parkrun event #395
| | | | | |
| --- | --- | --- | --- | --- |
| Position   | Gender Position   | parkrunner   | Club   | Run Time   |
| 1 | 1 | Didier NUTTALL |   U/a |   00:16:51 |
| 3 | 3 | Andrew WHITTINGHAM |   WRC |   00:18:36 |
| 17 | 1 | Joanne MOSS |   U/a |   00:21:47 |
Wythenshawe parkrun
A total of 230 runners took part at  Wythenshawe parkrun event #442
| | | | | |
| --- | --- | --- | --- | --- |
| Position   | Gender Position   | parkrunner   | Club   | Run Time   |
| 1 | 1 | Phil RICHARDSON |   U/a |   00:17:53 |
| 3 | 1 | Isobel HALL |   U/a |   00:19:47 |
| 32 | 4 | Huma RAHMAN |   WRC |   00:23:01 |
Delamere parkrun
A total of 217 runners took part at  Delamere parkrun event #360
| | | | | |
| --- | --- | --- | --- | --- |
| Position   | Gender Position   | parkrunner   | Club   | Run Time   |
| 1 | 1 | Alex MASON |   U/a |   00:18:54 |
| 9 | 1 | Gemma Louise BARNETT |   U/a |   00:20:30 |
| 37 | 31 | Richard HIRONS |   WRC |   00:24:09 |
| 93 | 66 | Chris CANNON |   WRC |   00:28:13 |
| 122 | 34 | Carolyn Ann HIRONS |   WRC |   00:30:08 |
Lyme Park parkrun
A total of 93 runners took part at  Lyme Park parkrun event #321
| | | | | |
| --- | --- | --- | --- | --- |
| Position   | Gender Position   | parkrunner   | Club   | Run Time   |
| 1 | 1 | Finley Ethan MAYOH |   U/a |   00:19:26 |
| 6 | 1 | Hayley ASHBY |   U/a |   00:22:54 |
| 8 | 7 | Jeremy BYGRAVE |   WRC |   00:23:34 |
| 13 | 2 | Diane BYGRAVE |   WRC |   00:24:48 |
Cheadle Hulme parkrun
A total of 45 runners took part at  Cheadle Hulme parkrun event #244
| | | | | |
| --- | --- | --- | --- | --- |
| Position   | Gender Position   | parkrunner   | Club   | Run Time   |
| 1 | 1 | Henry PICKARD |   U/a |   00:17:45 |
| 2 | 2 | Richard COEN |   WRC |   00:17:50 |
| 17 | 1 | Janice CALLISTER |   U/a |   00:25:25 |
| 26 | 22 | Ian ASHCROFT |   WRC |   00:29:50 |
| 36 | 26 | Roy POWNALL |   WRC |   00:32:13 |
Wilmslow parkrun
A total of 187 runners took part at  Wilmslow parkrun event #274
| | | | | |
| --- | --- | --- | --- | --- |
| Position   | Gender Position   | parkrunner   | Club   | Run Time   |
| 1 | 1 | Samuel BAILEY |   WRC |   00:18:47 |
| 2 | 2 | Richard HARRISON |   WRC |   00:19:04 |
| 8 | 7 | Mike HILL |   WRC |   00:19:54 |
| 13 | 12 | Allan MCCORMICK |   WRC |   00:20:27 |
| 14 | 13 | James SPEEDIE |   WRC |   00:20:34 |
| 16 | 15 | Graham DUCE |   WRC |   00:20:43 |
| 21 | 1 | Frances KENNEY |   U/a |   00:21:57 |
| 43 | 37 | Gareth Fenton TRIMBLE |   WRC |   00:23:39 |
| 45 | 39 | Nic BOWN |   WRC |   00:23:48 |
| 49 | 4 | Rebecca JACKSON |   WRC |   00:23:56 |
Alexandra parkrun, Moss Side
A total of 208 runners took part at  Alexandra parkrun, Moss Side event #26
| | | | | |
| --- | --- | --- | --- | --- |
| Position   | Gender Position   | parkrunner   | Club   | Run Time   |
| 1 | 1 | Peter BRAY |   U/a |   00:16:30 |
| 11 | 1 | Alice WRIGHT |   U/a |   00:18:48 |
| 61 | 49 | Alan Charles TURNER |   WRC |   00:24:00 |
| 118 | 27 | Sue STRANG |   WRC |   00:26:59 |