Apologies for not bringing this to your attention before it happened.
The race was a two lap course starting and finishing at Oulton Cricket Club. The course was undulating but suitable for all standards of runners.
The event was organised by local running photographer Mick Hall and supported Lymphoma Action.
Well done Malcolm and Cat.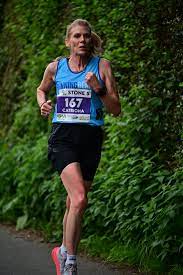 Their results below
| Pos | Runner | Club | Time | Cat | CatPos |
| --- | --- | --- | --- | --- | --- |
| 1 | Akkeal Chambers | Stockport_H | 00:28:04 | M_Snr | 1 |
| 10 | Kelly Butler | CityOfStoke | 00:32:17 | F_Snr | 1 |
| 13 | Malcolm Fowler | WRC | 00:32:51 | M55 | 2 |
| 105 | Catriona Marshall | WRC | 00:43:57 | F50 | 6 |
| 213 | Runners | | | | |