What an offer has arisen today!!
With less than 10 days to go  we could do with a few more pacers if anyone is interested in helping out at the Wilmslow Running Festival!
Currently we only have a few 10k pacers and have slots for 35, 40 and 45 mins.  That may be just too fast a pace for us to supply.
And for the Half Marathon there's 2:30 free!! If you fancy a quick walk 😊. Also second pacers for 1:15, 1:40 and 1:45.
There's no pressure to fill, and  if you are already running we'll defer your 2021 entry to next year..
But if you fancy it. Let Rob know.
It would be nice to get all our pacers to training next Tuesday for you to try on the vests and try out the bibs  .. and for me to get a picture of both pacing teams.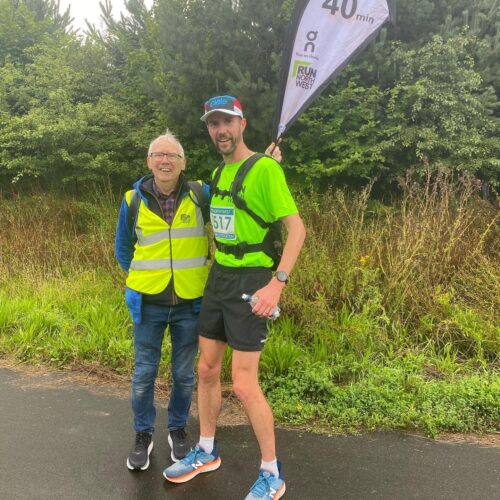 Patrick
ps I can only offer flag support for one pacer