Did he fancy a weekend break in Berlin?  Or A visit to the wall. Well take My Breath Away if it wasn't young Ian taking his London Marathon Training to a new level.
Some 13,000 runners ran the Berlin half Marathon.  After a day off sightseeing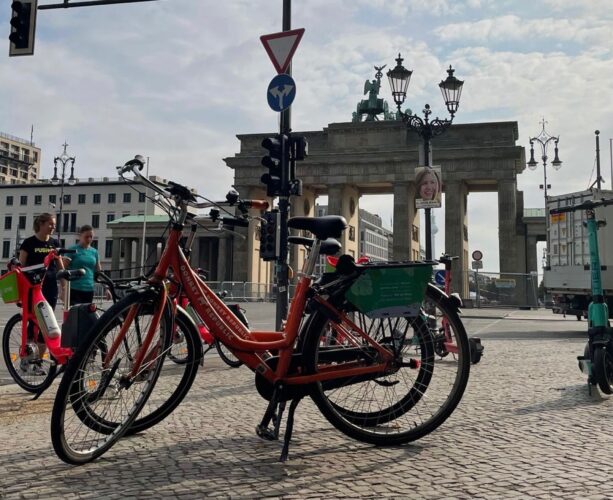 Ian took to the streets and stretched his legs.
The Germans do results vorsprung durch Technik. But I have  only very limited understanding of the language; vaguel: Ja, nien, Kommen Sie hierher
and ein bier bitte. Hopefully this is right.
| Pos | GenPos | CatPos | Runner | Cat | Club | Chip Time | Gun |
| --- | --- | --- | --- | --- | --- | --- | --- |
| 1 | 1 | 1 | Kipkoech, Felix (KEN) | MH | adidas | 00:58:57 | 00:58:57 |
| 17 | 1 | 1 | Jepkosgei, Joyciline (KEN) | WH | adidas | 01:05:16 | 01:05:16 |
| 4581 | 3874 | 256 | Roberts, Ian (GBR) | M55 | WRC | 01:53:37 | 01:59:01 |
| | 4598 | | Women Runners | | | | |
| | 8655 | | men | | | | |
| | 13253 | | Total runners | | | | |