WRC Strava League with one day to go shows last weeks 1-2-3 retaining their positions. Rob, Jill and Mick managed 20k+ outings before saturday – but now there's at least 11 runners who have hit that target!
Out and about  with our members: Richard is getting ahead in Strava by getting out 1-2 times a day locally. Matt manged to finish the week with a couple of runs after biking earlier in the week.
Group1 were at the edge rep'ing 3x 1 mile, Similarly, for Dan. Group2 added 2×800 qnd 1×400 to their 3 by 1 mile. Don took his groups to the Nature Reserve. Group2 ?? Tracy rep'd locally with Alty Col. Putting in lots of effort in her attempt at getting to Mars or and a last minute Half marathon walk to the moon with walks and runs.  Nick ran an extra session on Saturday at the Poynton Pool. Doesn't sound a grand venue – not like the Yankee Stadium! But hey ho we had a number of runners there including: Richard, Mick, Matt, Nick, Markus, Paul  and Graham. Dan and Richard I did their own reps locally. Rebecca prefers the track at Macc.
Rob swapped the lakes hills for the Welsh and Yorkshire hills. The new age traveler  can't settle down. Half expect him to appear as an endangered species on the tele tonight!! He seems to live his life on the occasional edge – or crag or cliff! As the song goes, and you too might know it – he still hasn't found what he's looking for.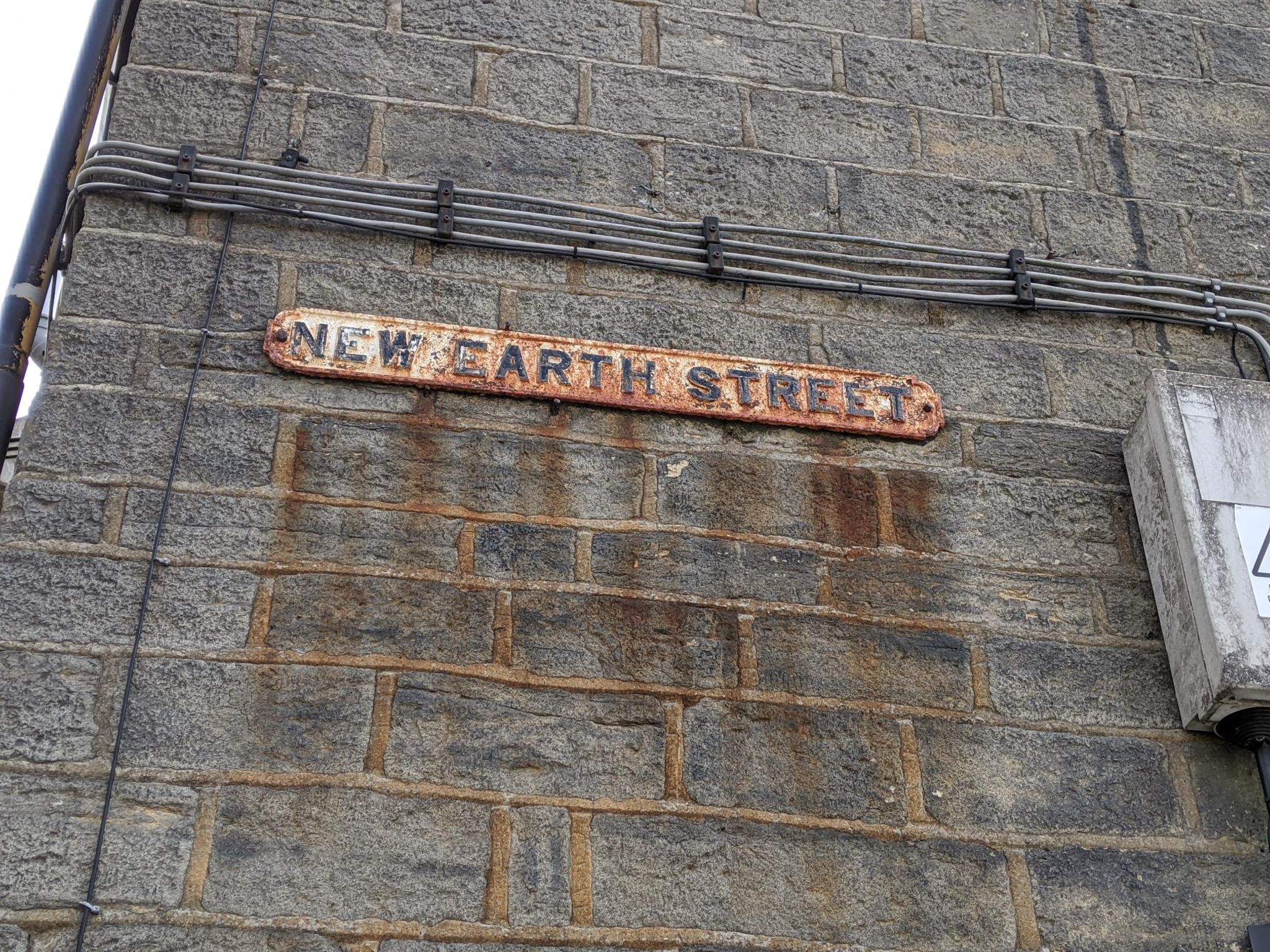 Damian experienced running in two separate worlds. He beat himself by nearly 7 minutes!  Could be he needs to send 1 watch off for repair! Craig has become a lunch time runner with several 5ks this week. Jan has been looking after her ankle all week with rides around the county. Finished off with a 15k run. Hope there's no after effect. Huma is back in the swing of it with reps and club runs whilst keeping her son on his toes!
Tim has more bubbles than a West Ham United fan. He's been out and about on his feet and tyres this week without his camera for once. Jez has been out running and even took the missus out for lunch – well a run anyway! Robin took Young Whitters out for natter round the Edge. Richard III needs to check on his battery when going for a run.
Jarrod recovering with swims, runs and ellipt'ing – even made training! Laura's recovery week ended with a 5 mile Styal woods run after a lot of bike work. Another one on his bike this week was Peter with over 200k clocked. Speaking of cycling.  Paul is back from his Giro d'Italia hitting the hills with his Running Double. Jules manages to get to training and mix it with local hills.
Apologies for the brevity.  It's sunny and must get out now 🙂