Wow.  Last nights scores from crazy legs show Bury ahead by 401.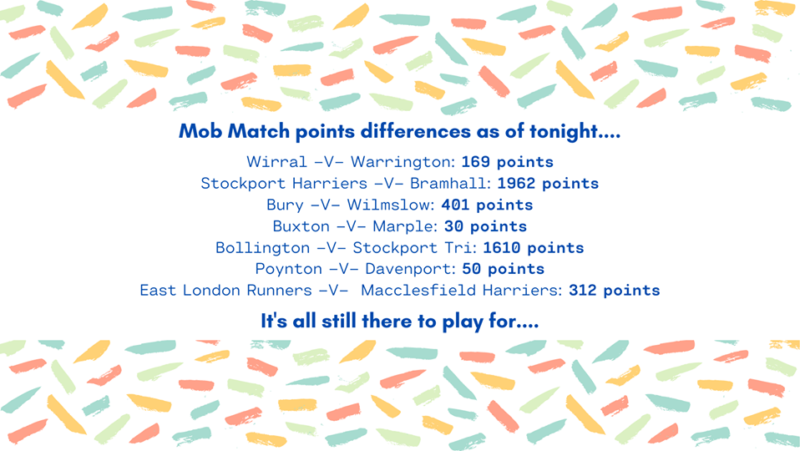 However at 8:00am this morning my unofficial score is worse:
Wilmslow RC  3572  :  4062  Bury AC    Bury lead by 490.
A surge of Bury runners who added another 20 or so to the starters and partners and children were out in force.
Any chance of a Wilmslow rally or some better times?
My view is here WrcvBuryDay8
Good luck to all.  Remember it is the participation that counts – but is so nice to win!!! 🙂