There is still time to enter the Virtual Bollington Nostalgia race.
You could be the face for the 2021 run! 🙂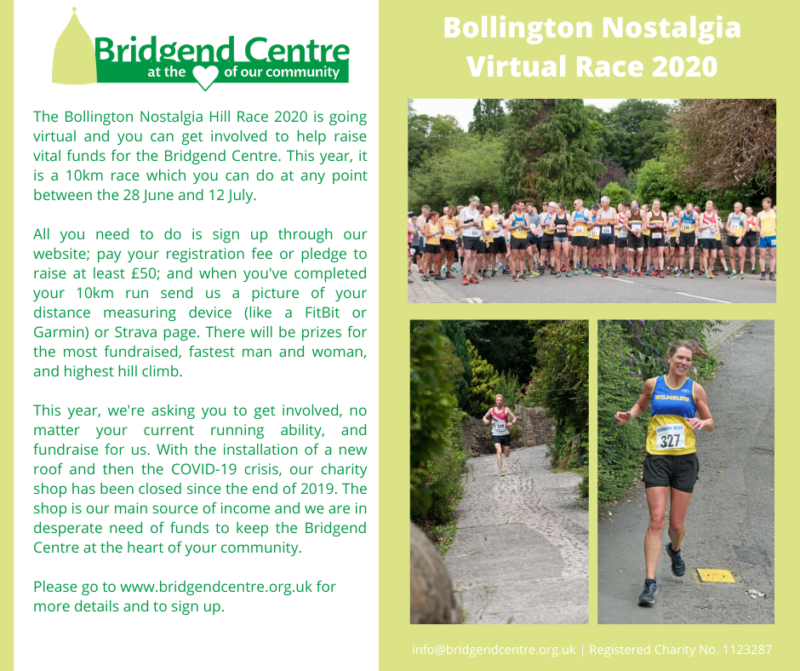 See here for more details
Prizes
Best fundraiser
Highest ascent (male and female)
Fastest athletes in these catergories:

Boys (under-16)
Girls (under-16)
Males (ages 16-29)
Females (ages 16-29)
Males (ages 30-49)
Females (ages 30-49)
Males (ages 50+)
Females (ages 50+)
They  have some absolutely amazing prizes lined up for the winners of these categories, including £250 Patagonia vouchers for the fastest male and fastest female winners, 6 x 12 Red Willow beer gift sets, a Fruits of the Forage hamper, 5 x £20 vouchers from Running Bear, 2 x one month's membership of Variety Fitness, a three-course meal from Indian Goat, £25 Body Shop voucher from Becca's beauty buys, a fitness session with AIG fitness, a coaching session with little challenges and a reflexology session with Top to Toe Treatments.