Official results are out. Click below   to see official results.
Virtual Mob Match Match 8 – Wilmslow RC v Bollington Harriers – Master
Official margin was 240 points.  We had great family support.   The Bygrave's were fantastic. Annabelle and Ava and mum and dad scored 900 points! Richard brought out Mrs and the scored 282 points and the Graham and Charlotte scored 239.  So this shows how close it was and how much of a team effort it was.
And graceful congratulations from Bollington who pushed us to our limits.  Don't think we had anyone left to run!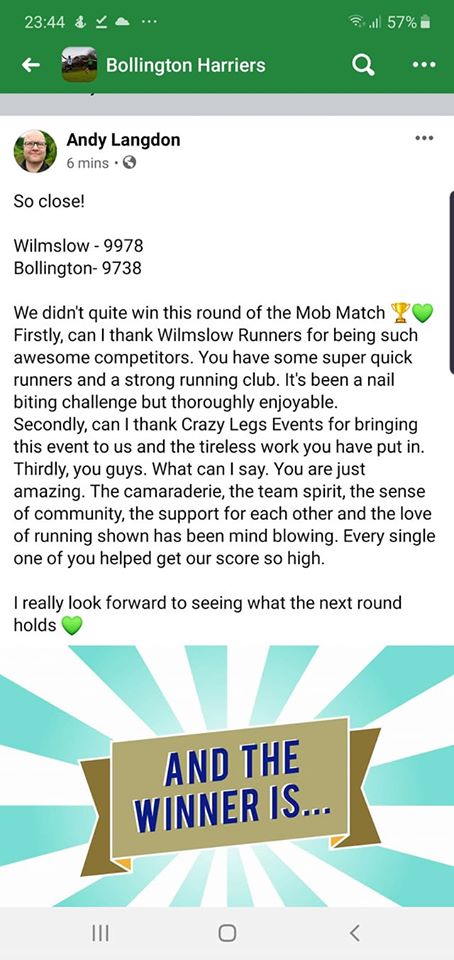 Who will we get next in the semi?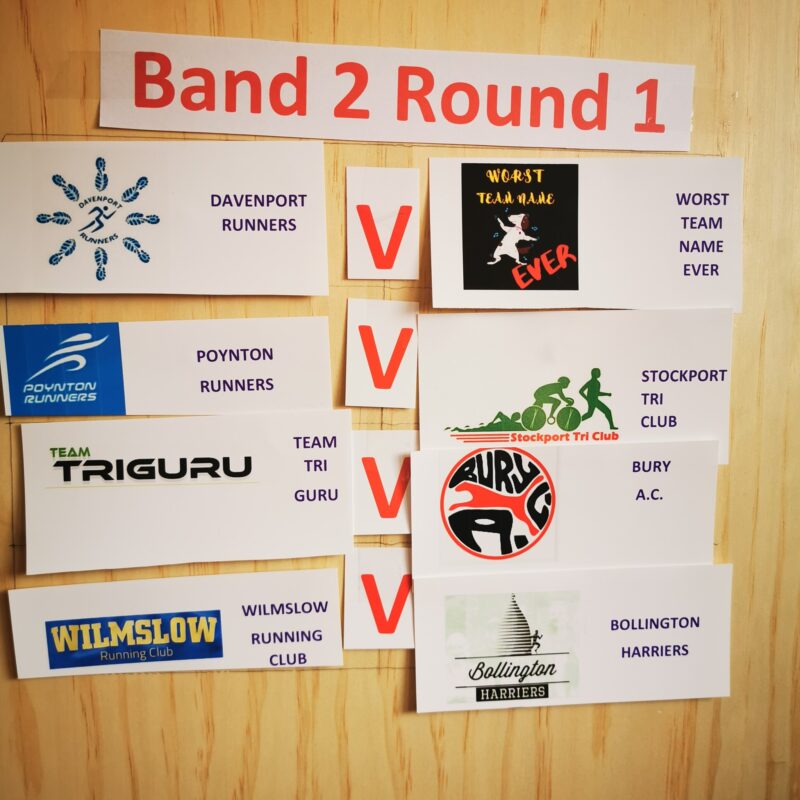 Notice Macc lost out to Warrington; a bit like us the match –  Warrington had superior numbers. looked like the last 70 places were their runners!!