I hope training is going well and you are laying down the foundation to stepping it up gradually.
If you missed London and wanted a marathon and have not entered one then the  Manchester Marathon Sunday 5th April might stir you to.  It's a fast marathon and has  new twist to the course this year.
With the start remaining in its present location under White City Arch, the 2020 route boasts a shiny new city-centre section, showcasing some of the city's most iconic landmarks including the Manchester Opera House, Spinningfields, Albert Memorial Hall and The Midland Hotel amongst many others. Passing Hotel Football, set upon the world famous backdrop of Old Trafford stadium, the route heads further south through Sale and Timperley.  The hugely popular Altrincham section remains, this time in a different direction to previous editions, at Mile 17. From there it's back towards the north where we eventually reach Chorlton, another first for the Marathon. For the final few miles the route continues towards Lancashire Cricket Club, crossing the finish line on Talbot road, outside UA92 university.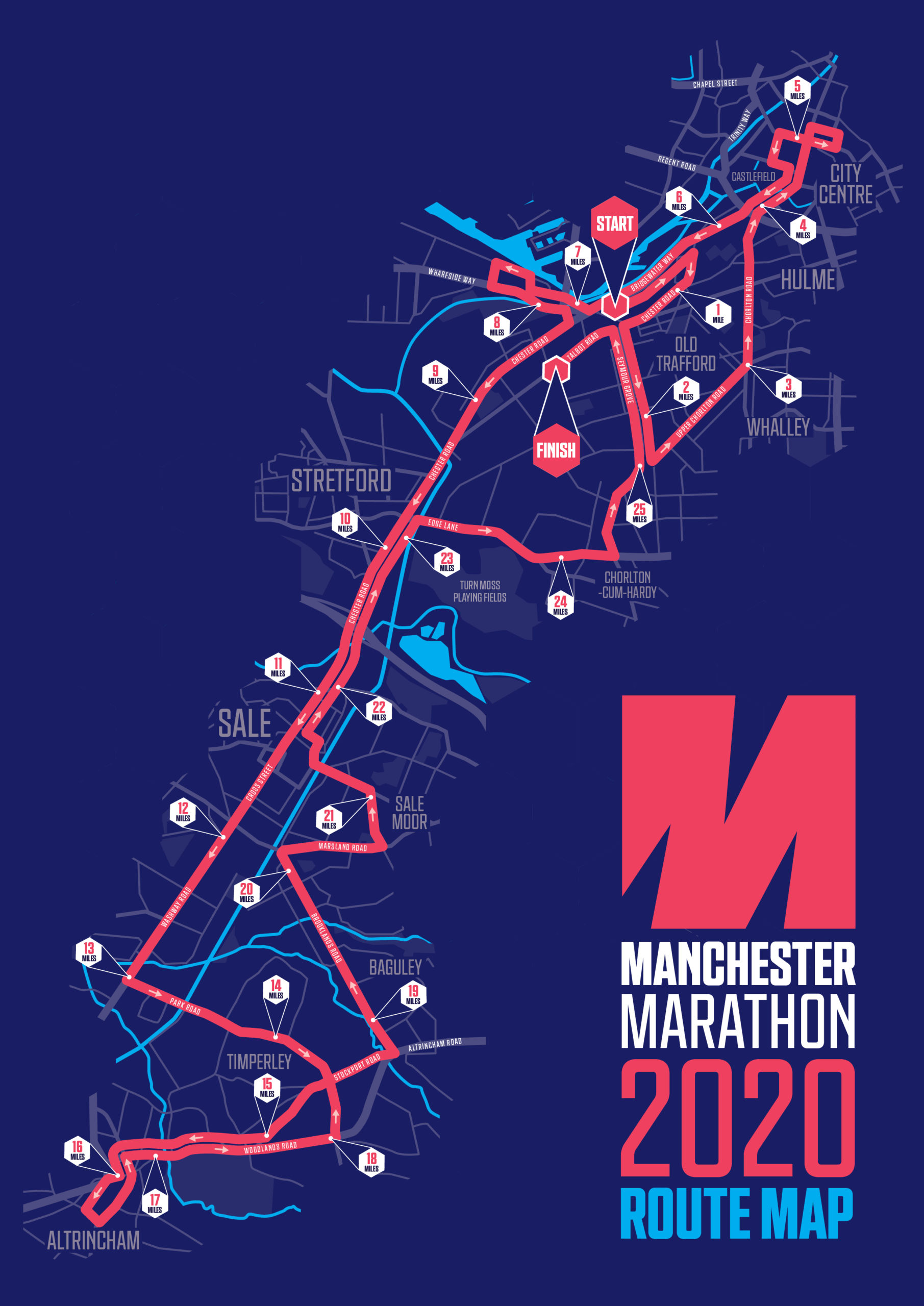 No more bloody Urmston – [I found] that was so disheartening!