It has been a busy  weekend with the Tatton MACCL XC match being hosted by us and Marshals were needed for 11:00. Early birds were also needed for 08:00; but still we had 21 club runners running at 8 Parkrun events.
Some of our runners managed to do a parkrun and marshal. Some managed to parkrun and run the XC course. Not sure if we had a run-marshal-run club members.
Back to the running. Jonathan, was back at his home course in Ally Pally with a quickish run. At Congleton Tim ran 19+ minutes, not too far off his recent PB, and achieved an AG 80.03%. He had 2nd highest AG at the park that day. He still managed to run Tatton! Though I felt he was feeling it as he forged his way round without his customary smile.
Qes and his mum Huma were back at Stretford. Qes with his fastest time for 7 months, Huma with her consistent 23+ minute time.
Chris and Carolyn were lured by the Didsbury breakfast bap. Chris with his fastest time since his March PB. Carolyn letting him go so he could get in the queue early.
Rebecca first-timed at Alexandra Park with a sub 20 minute time, before she took on Tatton.  Sharon was running at Tatton and so Oliver chose Macclesfield to put in a brisk run.
At Bramhall , with Rob on early Tatton duty it was left to GrahamS to finish as first club runner with his fastest time since August. The two Pauls battled with each other; PaulN with space between him and PaulG this week.  MarkC had his fastest time  since February 2017!!
Wilmslow, as usual, had most club runners running. AndrewC was our first club runner home sub 19 minutes. Not far behind him was RichardHa with his usual quickish 19 minute something.  MikeH proved last weeks 20 minutes dead was no random feat – he did it again! GrahamD was not too far behind him. AlanT was another to show that last weeks fast time was not a random event – he almost replicated it, just 5 seconds slower.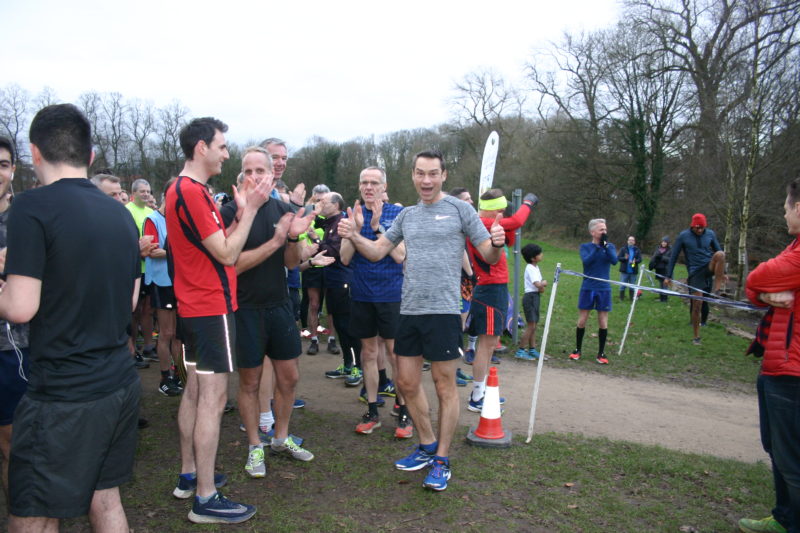 It was how big Graham?
Leigh had her fastest run at Wilmslow for a year – but a few minutes off her PB. Roy has been consistent with his last four runs there and still had time to go home, shower, breakfast and get to Tatton to help Marshalling. Don volunteered.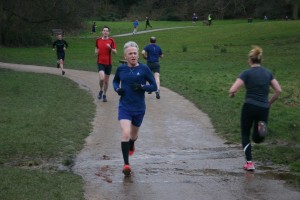 Summary:
Busiest parkrun:   Streford (802);   Quietest:  Lyme Park (161)
Fastest Male:    Andrew Cleal (18:59);  Female:  Rebecca Jackson (19:56)
Performances of note: Tim Billington [AG: 80.03%]; Mark Crossland [fastest time at Bramhall since PB in Feb 2017]
Full results below:
Bramhall parkrun
A total of 494 runners took part.
Congleton parkrun
A total of 370 runners took part.
Ally Pally parkrun
A total of 444 runners took part.
Wilmslow parkrun
A total of 328 runners took part.
Stretford parkrun
A total of 802 runners took part.
Macclesfield parkrun
A total of 324 runners took part.
Fletcher Moss parkrun
A total of 407 runners took part.
Alexandra parkrun, Moss Side
A total of 429 runners took part.