Whilst some of you were resting Saturday morning in preparation of the start of XC season that afternoon, we had 20 club runners turn out at 9 parkrun events. Furthest away was PaulN holidaying in Luca and ran one of his fastest times this year, he was second on AG too.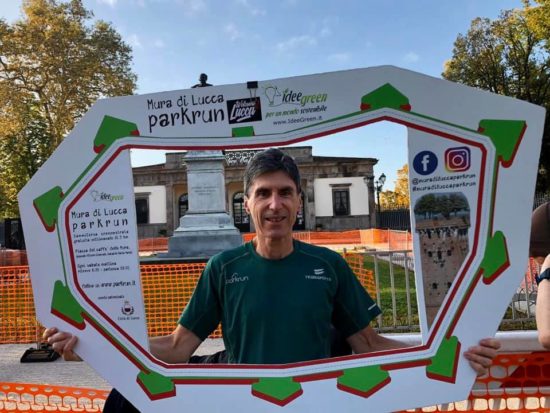 The Ladies Lakeland weekend break  team – not to be confused with Women On The Run – saw local Kate lead  Angela and Catriona home. Ex member Sarah followed them round at Newby. As did Nina (30:58)!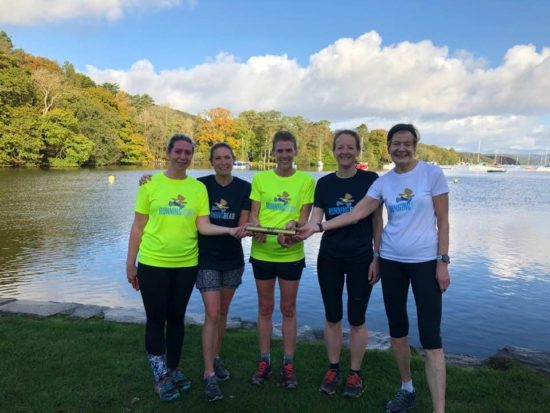 A quiet Bramhall with Janine volunteering to save herself for XC saw PaulG with a  consistent time approaching his 300th parkrun. Mark back again after his injury knocked off almost a minute from last weeks time. Laura and Colin returned to Blyth to PB by 1 and 2 seconds!  Colin just edged out Laura to get home first!!
Oliver found another event to first time at: Chadderton Park near Oldham. IanS found it lonely at Lyme park but ran his fastest time this year improving by 40 seconds. Julian returned to Harrogate where over 400 runners turned out.
It was busiest at Didsbury for club runners.  Possibly my post-butty report had caught the attention of the breakfast boys? However RichardHi and ChrisC were unable to improve on their 2019 times. neither was IanA , but AlanT PB'd by 45 seconds and Roy PB'd by 40. Hoped the post-run butty made up for it
As Wilmslow was quiet being XC Saturday!  RichardHa and GrahamD had times that could allude to pacing or saving themselves.  Young Sam eased home third person to finish and super Jan ran her fastest parkrun  for 10 months!  Still awaiting to record Don's  100th volunteering achievement!!
Apologies if I have missed anybody or anyone's achievement.
Summary
Busiest event:   Harrogate (427);  Quietest: Chadderton (72)
Fastest – Male:   Sam  (18:42); Female: Laura (22:11)
Club Tourist:  Paul (Italy!)
Performances of note: PaulN (AG: 77.15%); Jan (24:02 – 3rd fastest time since 2016)
Full details below:
Bramhall parkrun
A total of 342 runners took part.
Harrogate parkrun
A total of 427 runners took part.
Lyme Park parkrun
A total of 104 runners took part.
Fell Foot parkrun, Newby Bridge
A total of 202 runners took part.
Wilmslow parkrun
A total of 219 runners took part.
Chadderton Hall parkrun
A total of 72 runners took part.
Mura di Lucca parkrun
A total of 81 runners took part.
Fletcher Moss parkrun
A total of 272 runners took part.
Blyth Links parkrun
A total of 274 runners took part.
View full results for Blyth Links parkrun event #25