Yesterdays Wilmslow Tri (15th September) with support from various club members  and family including:  Colin, Tracy, Roy, Diane, Jeremy saw amazing results – especially from our ladies; and especially from Nicky who flew around!
A 400m swim, followed by a 25km undulating cycle ride and a 6.3k  rural run was easy-peasy for our strong athletes.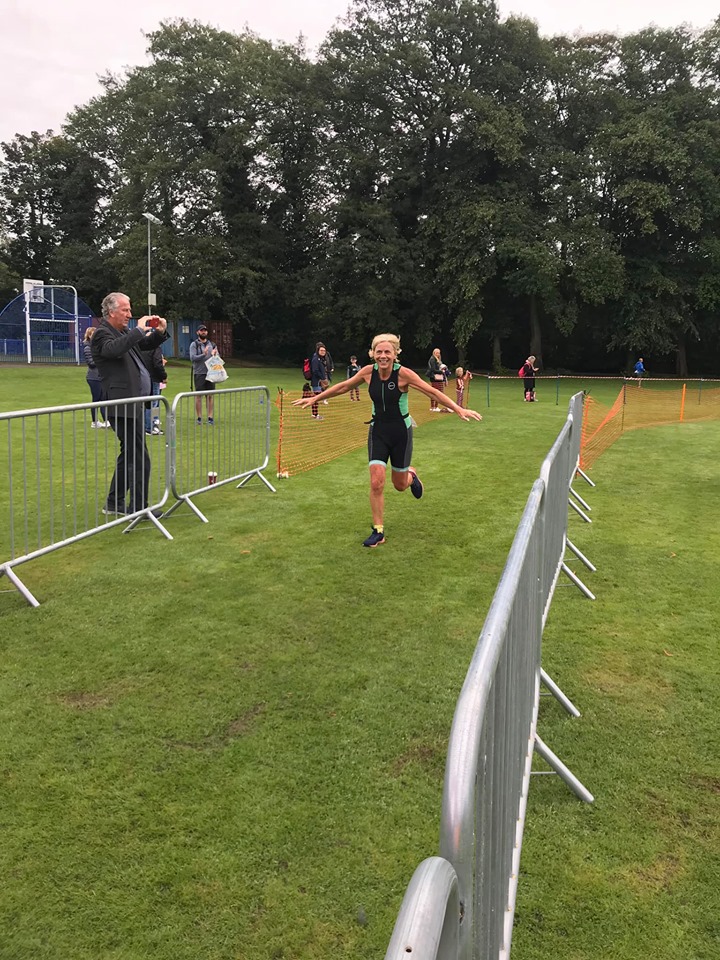 In her first ever Tri – Nicky was first in her Age Category – Fantastic! 1:40:30. Well done!  I wonder if we will get report on how it was on her first tri?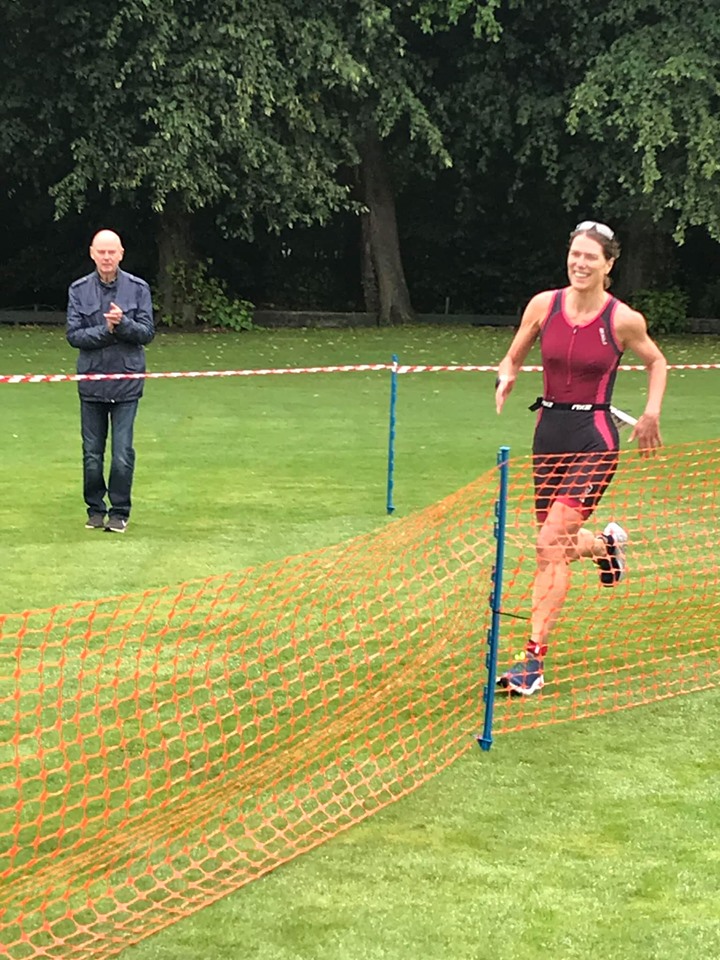 Jan was second in her Category. 1:31:07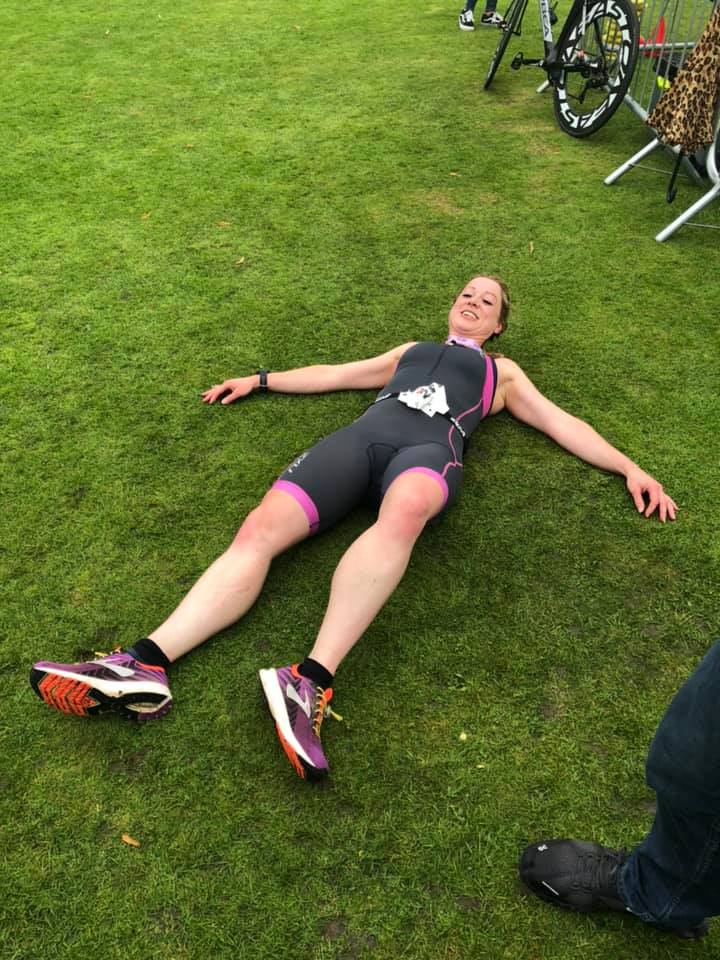 Laura – after an absence since 2015 – was third lady overall  1:24:53. A 4min PB on this course from 2013 when she was Ironman fit! In shock! Her bike was so much stronger this time. Demonstrating that Backstroke is also her strongpoint!
Fantastic running ladies.
The men did well as well: Matt (1:23:56), Tim (1:34:12), Jarod (1:24:36) and Al (1:41:11).
We are all really proud of all your performances