Wish I could have joined the 20/22 runners this morning but would have struggled to keep up with Don!!
Richard and Peter were disqualified. Unfortunately both Richard and Peter missed the bridge off the canal tow path and did not complete the official course. They would have been the first two WRC runners home otherwise.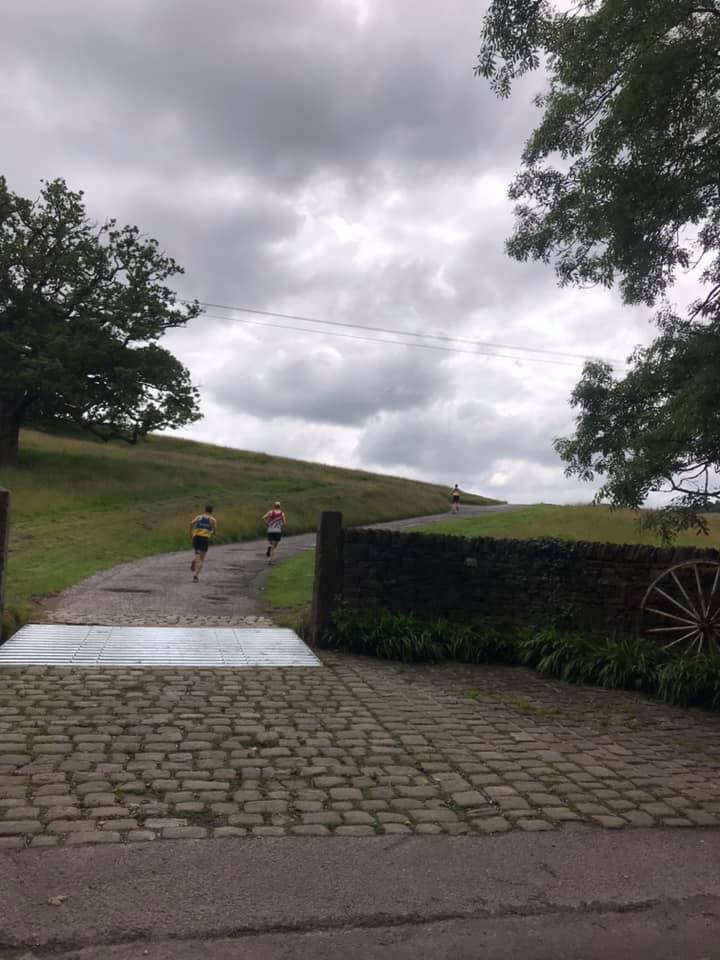 Curses!  Moving on.
Rob was  4th home, his daughter Juliet First Lady 14th. However, Rob ran for Cheshire Hill runners and that would make Jim [6th] our male finisher with Janine [50th] our first lady finisher.  Rob is down as Wilmslow RC in the results but clearly had another vest on!  I'll let the committee work that one out. 🙂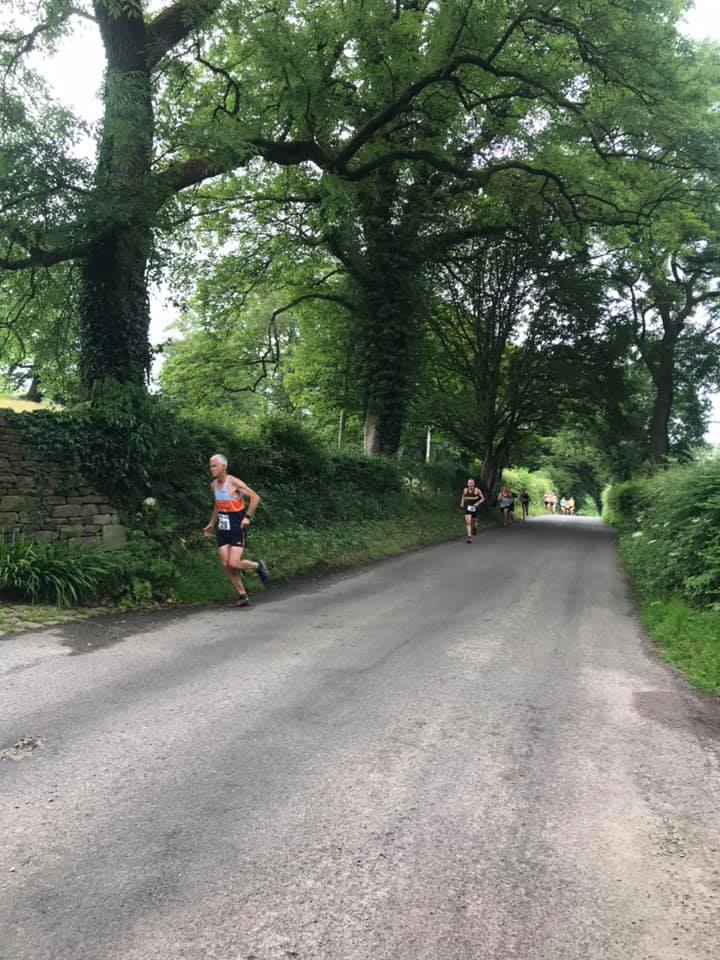 Both Rob and Janine were first in their categories as was Nicky! Well done to all three of you and everyone else of course.
Full results below courtesy of Janine.
Bollington Nostalgia Results 2019
Table  created for WRC runners only:
| Posn | Time | First Name | Surname | Gender | Club or U/A | Cat |
| --- | --- | --- | --- | --- | --- | --- |
| 1 | 44:50 | Billy | Hicks | Male | Macclesfield Harriers | MSEN |
| 3 | 46:35 | Rob | Downs | Male | Wilmslow Running Club* | M50 |
| 6 | 48:06 | Jim | Pendrill | Male | Wilmslow Running Club | M40 |
| 11 | 49:29 | Markus | Dalgaard | Male | Wilmslow Running Club | MSEN |
| 12 | 49:44 | Mike | Hill | Male | Wilmslow Running Club | M50 |
| 14 | 50:15 | Juliet | Downs | Female | Sale Harriers | FSEN |
| 17 | 51:50 | Graham | Duce | Male | Wilmslow Running Club | M40 |
| 20 | 53:00 | Jarrod | Homer | Male | Wilmslow Running Club | M50 |
| 28 | 55:57 | Paul | Garnett | Male | Wilmslow Running Club | M50 |
| 31 | 56:22 | Richard | Lawson | Male | Wilmslow Running Club | M40 |
| 32 | 56:27 | Paul | Norris | Male | Wilmslow Running Club | M60 |
| 37 | 58:10 | Ian | Smallwood | Male | Wilmslow Running Club | M50 |
| 45 | 1:00:19 | Mark | Crossland | Male | Wilmslow Running Club | M50 |
| 50 | 1:01:03 | Janine | Ellis | Female | Wilmslow Running Club | F50 |
| 57 | 1:03:27 | Nicky | Mowat | Female | Wilmslow Running Club | F60 |
| 72 | 1:08:13 | Catriona | Marshall | Female | Wilmslow Running Club | F50 |
| 74 | 1:09:10 | Nicola | Coppock | Female | Wilmslow Running Club | FSEN |
| 79 | 1:11:13 | John | Porteous | Male | Wilmslow Running Club | M60 |
| 81 | 1:13:05 | Janet | Wyles | Female | Wilmslow Running Club | F50 |
| 87 | 1:19:58 | Sue | Strang | Female | Wilmslow Running Club | F50 |
| 91 | 1:22:04 | Catherine | Mellor | Female | Wilmslow Running Club | F40 |
| 100 | 1:33:31 | Don | Bullough | Male | Wilmslow Running Club | M60 |
| DQ | | Peter | Speake | Male | Wilmslow Running Club | M40 |
| DQ | | Richard | Coen | Male | Wilmslow Running Club | M40 |
| Note | | | Ran in | *: | Cheshire Hill runners vest | |